Best Activities for Families in and around Loulé
September 11, 2023
Loulé, Portugal, isn't just a destination for couples or solo travellers; it's also a fantastic place for families to create unforgettable memories together. This charming Algarve town and its surrounding areas offer a wide range of family-friendly activities that cater to all ages. From outdoor adventures to cultural explorations, Loulé has something for everyone. Let's dive into the best activities for families in and around Loulé.
Splash into AquaShow Park
Get ready for a day of watery fun at the AquaShow Park in nearby Quarteira. This water park boasts thrilling slides, lazy rivers, and even a wave pool. There are also animal shows and a mini-zoo for the little ones. It also features Europe's tallest free fall slide and Portugal's largest wave pool. Older kids will relish the adrenaline-fueled slides, rides, and roller coaster, while younger ones can joyfully explore their very own mini water park. It's the perfect place to beat the Algarve heat.
Photo Credit: AquaShow Park Facebook
Explore the Loulé Castle
Loulé Castle is not only historically significant but also a great place for little ones to let their imaginations run wild. Climb the mediaeval walls, explore the towers, and soak in the panoramic views of the town. Don't forget to bring a picnic to enjoy in the castle gardens. It's a fun and educational outing that offers a glimpse into Loulé's rich history while providing a memorable family experience.
Visit the Loulé Municipal Market
A must-visit for families in Loulé is the Mercado Municipal de Loulé, proudly claiming the title of southern Portugal's largest covered market. Built with enchanting Moorish-inspired architecture in the early 20th century, this market has been lovingly restored over the years, culminating in a grand reopening in 2007. The market square is a bustling hub, featuring a charming array of family-operated stalls. Wander through the sea of colourful stalls, sample fresh fruit, and let your little ones choose some traditional Portuguese sweets or snacks to try.
Discover the Loulé Salt Mine
The Loulé Salt Mine offers a unique underground adventure that will captivate the whole family. Learn about the mining process, admire the stunning salt formations, and enjoy the cool, therapeutic microclimate. At 230m depth, under the city of Loulé, children will love discovering the history of the rock salt mine and admiring the 230 million years old geological formations.
Photo Credit: TechSalt Facebook
Head to the Beach
Loulé is blessed with proximity to some of the Algarve's most stunning beaches. Within a short drive, you can reach Praia de Quarteira, a popular sandy stretch known for its family-friendly atmosphere and beachfront dining. If you're seeking a more secluded spot, head to Praia do Vale do Lobo, a pristine beach surrounded by dramatic cliffs and golden sands. For a touch of luxury, Vilamoura Beach offers upscale amenities and water sports. If you're up for a little exploration, make your way to Praia de Falesia, famous for its striking red cliffs and crystal-clear waters.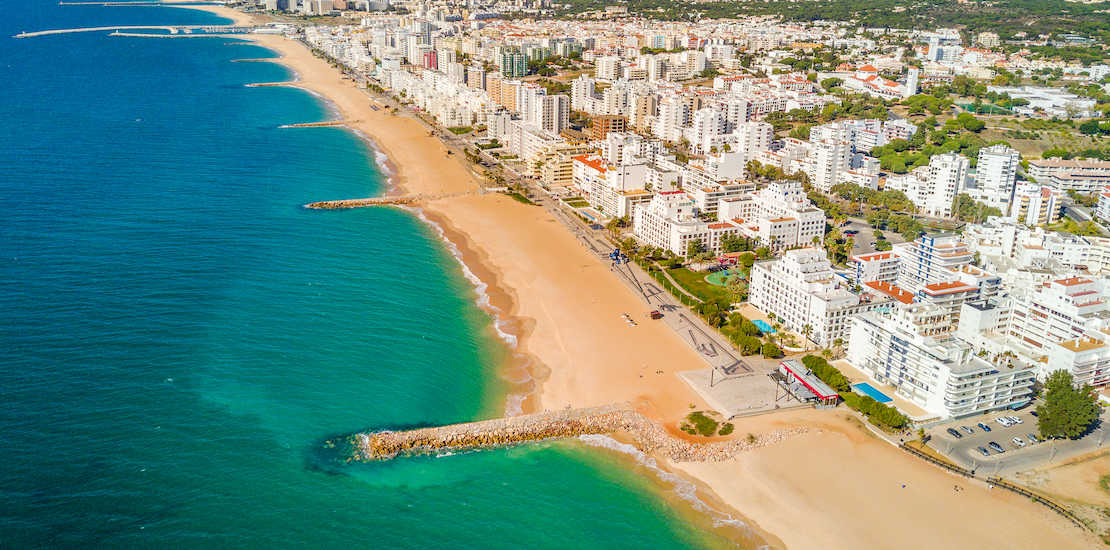 Play Tennis
Families who love sports will find Vale do Lobo's Tennis Club to be a sports haven, conveniently situated near Loulé. This top-notch facility caters to players of all skill levels, offering a variety of tennis programs and coaching sessions for every age group. With 13 courts, along with mini tennis and padel facilities, it's the perfect place for the whole family to engage in some friendly competition and create cherished moments together.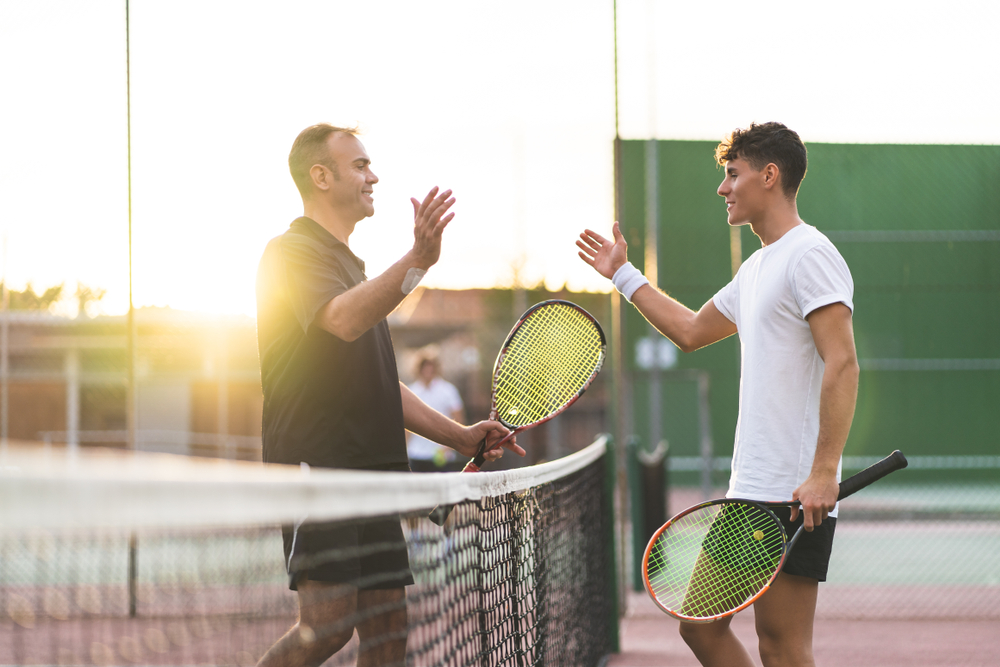 Go Golfing
A short drive from Loule is the Family Golf Park in Vilamoura, featuring two 18-hole mini-golf courses themed around ancient Rome, with facts and figures to discover as you play. The bustling Vilamoura Marina is also conveniently located nearby with an abundance of eateries.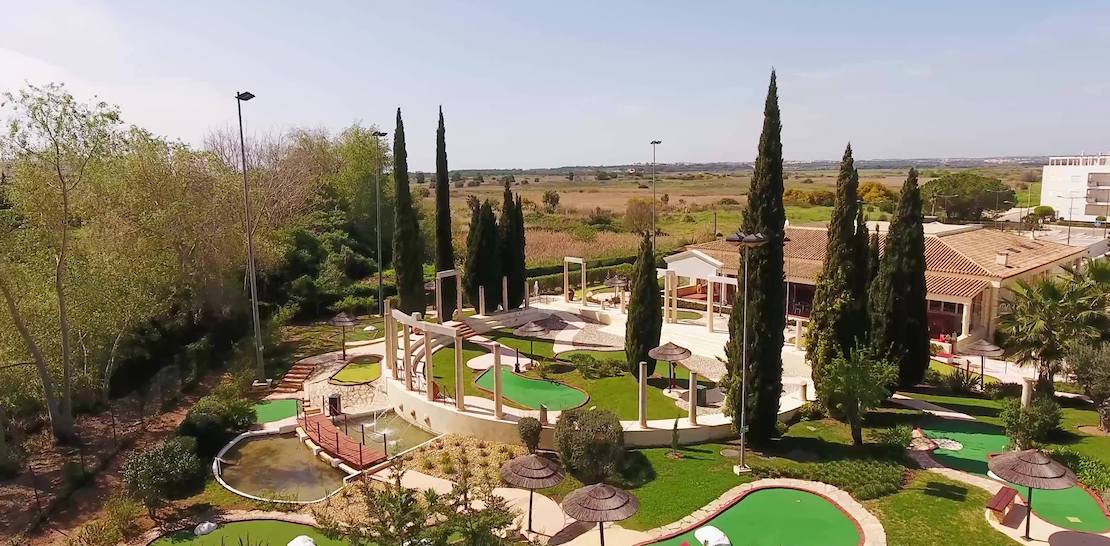 Photo Credit: Family Golf Park Facebook
Enjoy a Buggy Tour
Looking for a fantastic family adventure in Loulé? Look no further than Algarve Buggy Tours! These off-road buggy trips through the Algarve countryside are an absolute blast and a unique way to discover the hidden gems of the region. Whether you opt for a quick tour, a half-day excursion, or a full-day adventure, you're in for an unforgettable experience. Equipped with all-terrain buggies, you'll conquer rugged terrain with ease, following the experienced guides. These routes offer a unique perspective on the Algarve's beauty, showcasing a side of the region that many never get to see. 
Photo Credit: Algarve Buggy Tours Facebook
Savour Portuguese Cuisine
Introduce your little ones to the delightful world of Portuguese cuisine. Try family-friendly dishes like grilled fish, Portuguese-style chicken, and pastries like pastéis de nata. Many restaurants in Loulé welcome families with open arms.
We have an impressive selection of villas near Loulé. We are here to make sure you select a property that best suits your requirements, ensuring the perfect holiday is had by all.
Discover more about Loulé in our latest blogs:
Disclaimer: We are not affiliated with any of these businesses. This information is gathered from client and staff experiences and feedback and we are happy to share as a helpful guide. We do not vouch for or recommend any service or establishment.