Best Family Activities in Salema
October 31, 2023
Sun, sea, and adventure await the entire family at Salema. This enchanting coastal village in the sun-kissed Algarve region of Portugal isn't just a postcard-worthy fishing haven with breathtaking beaches; it's a treasure trove of unforgettable experiences, tailor-made for families of all ages. Whether your family craves relaxation, nature exploration, or thrilling escapades, Salema has you covered. So, let's dive into the best family activities in Salema.
Sun, Sea, and Sand
Salema is blessed with beautiful beaches that are perfect for family outings. The clear, calm waters and soft sands of Salema Beach make it an ideal spot for kids to swim and build sandcastles. Parents can relax and soak up the sun while watching their little ones play. You can also rent sun loungers and parasols for added comfort, and there are lifeguards on duty during the summer season, ensuring safety for everyone. Don't forget to pack a picnic or grab some refreshments at the nearby beachfront cafes. Children will also love discovering 150-million-year-old fossils and dinosaur footprints which are visible at the western end of the beach. 
Discover more of the best beaches near Salema in our blog.
Nature Adventures in Costa Vicentina Natural Park
Nature-loving families will love Salema's proximity to the Costa Vicentina Natural Park. This protected area of the Algarve is a paradise for outdoor exploration. The park offers hiking trails that wind through lush landscapes, leading to hidden coves, rugged cliffs, and panoramic vistas. 
Birdwatching in the Algarve
For families interested in birdwatching, the Algarve is a fantastic region. Salema is home to diverse avian species, and you can spot various birds, including gulls, passerines, and even storks. Engage your kids in an exciting scavenger hunt for different bird species, and bring along binoculars to enhance the experience.
Family-Friendly Dining
Salema boasts an array of family-friendly restaurants and cafes. You'll find establishments offering delicious Portuguese cuisine as well as international options to please even the pickiest eaters. Many restaurants have outdoor seating, allowing you to enjoy your meal with a view of the sea, such as the popular Casa Pizza Salema. This is one of the best family activities in Salema for foodies and an excellent way to introduce your family to new flavours and culinary experiences.
Photo Credit: Casa Pizza Salema Facebook
Adventure on the High Seas
If your family seeks a little more adventure, consider taking a boat tour along the coast. There are operators in Salema, such as Salema Tours, offering various boat trips, from relaxing coastal cruises to exciting dolphin-watching excursions. You can also explore the stunning sea caves and grottoes along the Algarve coast. These unique geological formations will leave your kids in awe, and the boat ride itself is an adventure. It's a great opportunity to teach your children about the fascinating natural world, including how these caves were formed over time.
Photo Credit: Salema Tours Facebook
Step back in Time at Sagres
The Fortress of Sagres, located in the nearby village of Sagres, is a charming destination for families who want to explore history and enjoy stunning views. The fortress played a significant role during the Portuguese Age of Discoveries. Admire the ancient walls that once protected the site or step outside to admire breathtaking panoramic views of the Atlantic Ocean. 
Learn to Ride the Waves
The Algarve is known for its fantastic surfing conditions, and Salema is no exception. Enrol the family in a surf lesson at one of the local surf schools. It's an excellent way to introduce your children to this exhilarating sport while building their confidence in the water. For the more experienced, there are some great surfing beaches near Salema, including Praia do Zavial and Praia do Castelejo on the western coastline.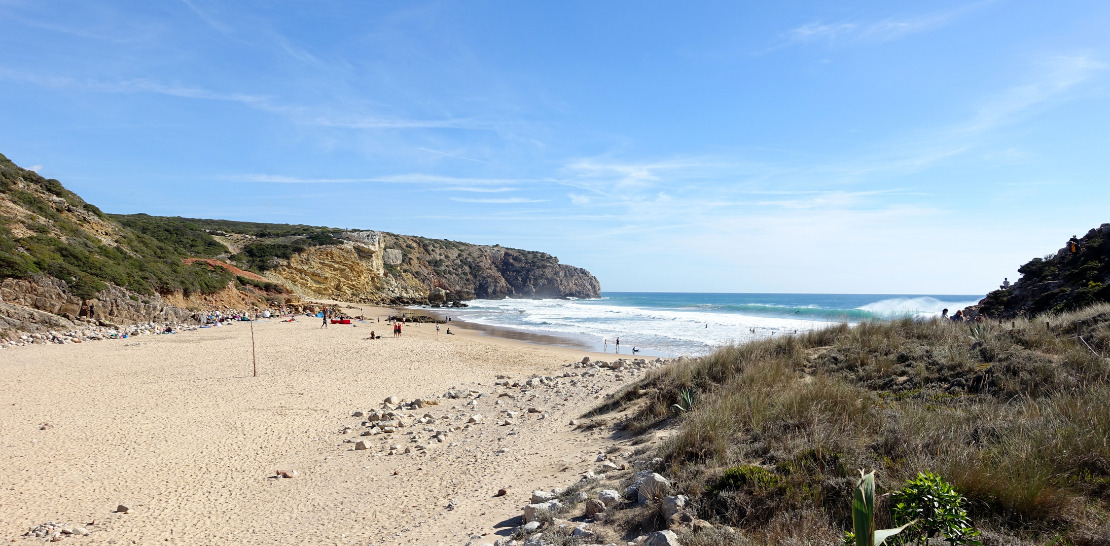 Horseback Riding
For an unforgettable family experience, consider horseback riding along the picturesque coastline. There are equestrian centres near Salema, such as Team Tiffany's, that offer guided horseback rides suitable for riders of all ages and experience levels. It's a wonderful way to connect with nature and appreciate the beauty of the Algarve from a unique perspective.
Photo Credit: Team Tiffany's Facebook
Day Trips to Lagos
A short drive from Salema, the charming town of Lagos offers even more family activities. Explore the historic old town, have lunch at the marina, sample fresh produce at The Lagos Municipal Market, visit the Lagos Zoo, climb amongst the treetops at Parque Aventura Lagos, or challenge your family to a round of mini golf at Pro Putting Garden.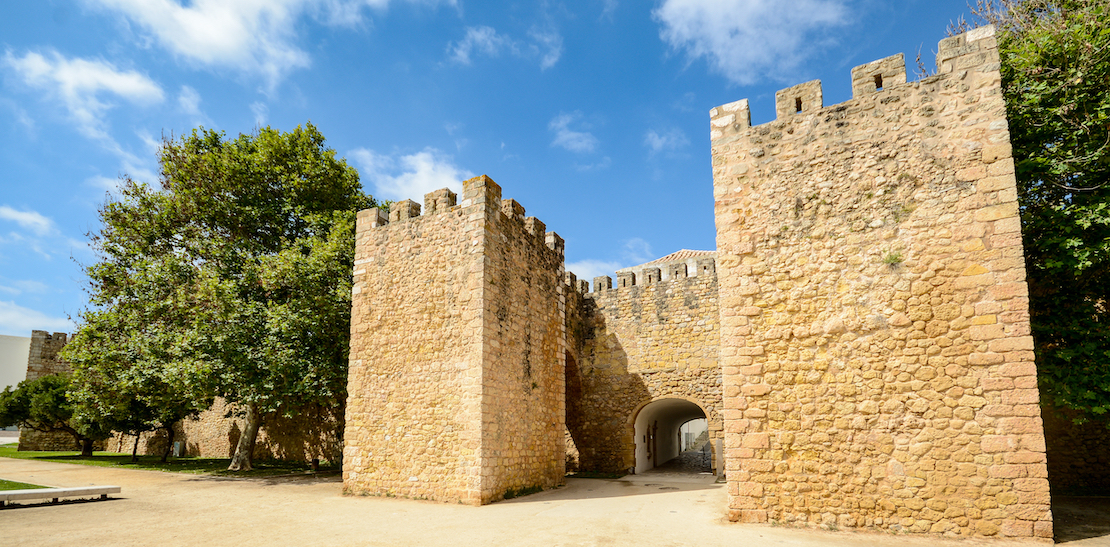 Water Parks
If you're willing to venture a bit farther, there are water parks and amusement parks in the Algarve that provide a day of thrilling family fun. Slide & Splash and Aqualand Algarve offer a day of watery adventures for the whole family, with water slides, lazy rivers, and refreshing pools which are suitable for all ages.
We have a great selection of villas in and around Salema. We can also help with car hire. Get in touch today and let us help create your dream villa holiday. 
Follow us on Instagram and Facebook for the latest holiday tips, villa offers, destination guides, and more. 
Discover more about Salema in our latest blogs:  
Disclaimer: We are not affiliated with any of the businesses mentioned in our blogs. This information is gathered from client and staff experiences and feedback and we are happy to share as a helpful guide. We do not vouch for or recommend any service or establishment.