Best Family Attractions in and around Vale do Lobo
August 7, 2023
Vale do Lobo, nestled along the sun-kissed coast of the Algarve in Portugal, is a dream destination for families seeking a perfect blend of relaxation and adventure. With its beautiful beaches, a myriad of exciting activities, and a welcoming atmosphere, this enchanting resort offers an array of family-friendly attractions that will delight both kids and adults alike. 
Let's explore the best family attractions in and around Vale do Lobo that guarantee an unforgettable holiday.
ParTee Family Park
Embark on a fantastic day out at ParTee Family Park, where fun knows no bounds! This vibrant recreational centre features an exciting 18-hole mini-golf course suitable for all ages. With creatively designed holes that challenge and entertain, families can bond over friendly competitions and create cherished memories together. There's also a playground, bouncy castle, and The Hatch Truck serving up traditional fish and chips! The lush, landscaped surroundings add to the enjoyment, making ParTee Family Park a delightful choice for a day filled with laughter and light-hearted fun.
Photo Credit: ParTee Family Park Facebook
Algarve Foot Golf
If you're looking for a unique experience that combines football and golf, Algarve Foot Golf is the place to be. This exhilarating sport is suitable for all skill levels, allowing families to test their aim and precision while having a blast. Strategise your kicks, navigate the course, and celebrate each goal in this entertaining twist on two beloved sports. The 9 hole course is a purpose-built footgolf course set between trees and bushes on undulating ground, creating a combination of a desert/forestall course. You can also play two rounds to get a full 18-holes, which some like to do.
Photo Credit: Algarve Tennis & Fitness Club Facebook
Play Tennis
For families with a passion for sports, Vale do Lobo's Tennis Club is a haven of activity. Whether you're a seasoned player or beginner, this world-class facility offers a range of tennis programs and coaching sessions for all ages. With 13 courts, as well as mini tennis and padel facilities, the whole family can indulge in some healthy competition and enjoy quality time together.
Our charming family villas Casa Jewel and Astra are conveniently located nearby.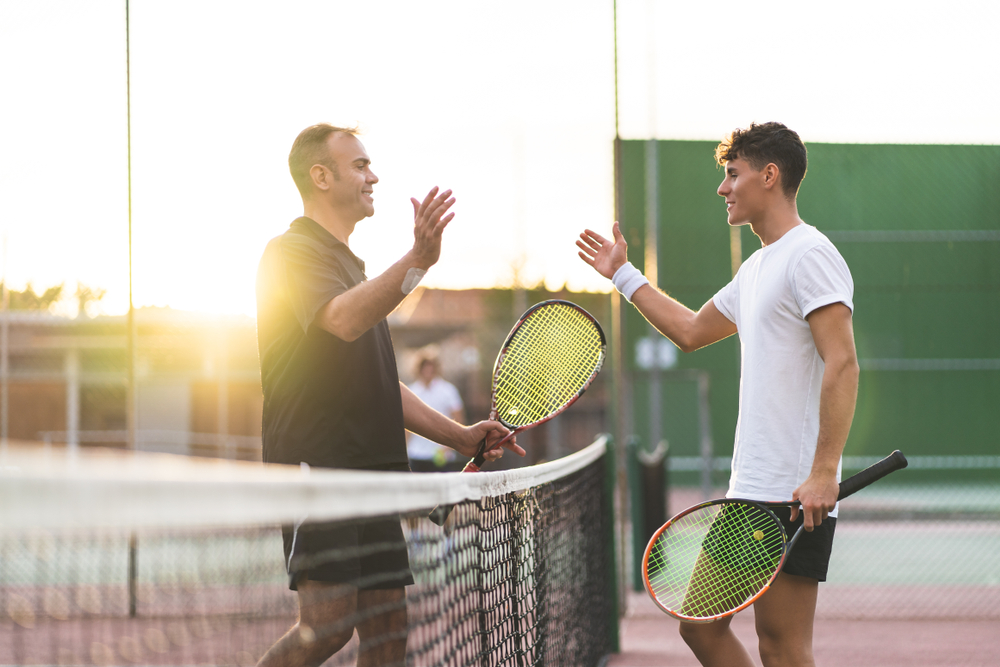 Parque Aventura
Calling all thrill-seekers! Around a thirty minute drive from Vale do Lobo is Parque Aventura, an adrenaline-pumping treetop adventure park that will leave your family exhilarated. Zip lines, rope bridges, and challenging obstacles await in this scenic woodland setting. With varying difficulty levels, everyone can join in the excitement and discover their inner adventurer while safely harnessed. Get ready for an action-packed day in nature!
Photo Credit: Parque Aventura Facebook
Karting Amancil
Rev up the excitement at Karting Amancil, a high-speed go-karting track that offers the perfect opportunity for a friendly race. Let the kids channel their inner race car drivers as they navigate the twists and turns of the track, while parents can join in the fun or cheer from the sidelines. 
Karting Almancil offers more than just kart racing excitement. Adventure-seekers can enjoy bungee trampolines, embark on thrilling buggy safaris, test their skills on a rodeo-inspired mechanical bull, or partake in motor boating on their own miniature lake, exclusively designed for children aged three to six. 
The lovely Casa Katrina and Villa Ludo are located nearby.
Photo Credit: Karting Amancil Facebook
Zoomarine
For a captivating mix of entertainment and education, Zoomarine is a wonderful family attraction near Vale do Lobo. This marine theme park boasts impressive dolphin shows, entertaining bird presentations, and an engaging aquarium where visitors can get up close with fascinating sea creatures. The park also features water rides, a sandy beach, and picnic areas, making it an ideal spot for a full day of family adventure.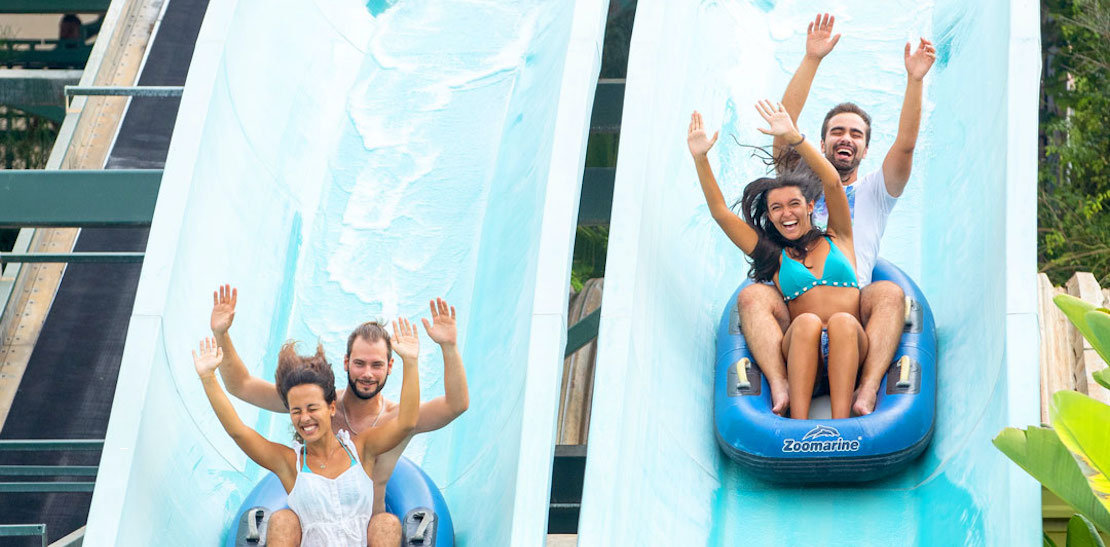 Photo Credit: Zoomarine Facebook
AquaShow Park
Escape the heat and make a splash at AquaShow Park, the largest water park in the Algarve. This aquatic wonderland is brimming with thrilling water slides, relaxing pools, and a lazy river perfect for floating away your cares. Little ones can enjoy dedicated play areas, ensuring they have just as much fun as the older family members. AquaShow Park promises a wet and wild day of laughter and aquatic delight.
Photo Credit: AquaShow Park Facebook
Cool Down with Ice Cream
When the energy levels start to dip after an action-packed day of family adventures, fear not, for Vale do Lobo has the perfect solution! Head over to the delightful La Creperie, a charming haven that tantalises taste buds with delectable crepes, ice creams, and an array of sweet treats.
Photo Credit: La Creperie Facebook
Visit the Beach
Last but certainly not least, the breathtaking beaches in and around Vale do Lobo are a primary draw for families seeking sun, sea, and sand. Pristine stretches of golden coastline, such as Praia do Vale do Lobo and Praia do Garrão, offer ample space for building sandcastles, playing beach games, and swimming in the crystal-clear waters of the Atlantic Ocean. With lifeguards on duty during the summer months, parents can relax and unwind while children explore the wonders of the coast.
Discover more about the best beaches close to Vale do Lobo in our blog.
We have a variety of villas in Vale do Lobo to suit all family sizes and budgets. Just let us know your requirements and we will help you find your dream villa rental in Portugal.
Discover more about Vale do Lobo in our latest blogs:
Disclaimer: We are not affiliated with any of these businesses. This information is gathered from client and staff experiences and feedback and we are happy to share as a helpful guide. We do not vouch for or recommend any service or establishment.