Family Activities near Boliqueime
November 13, 2023
Boliqueime in Portugal is not just a holiday haven for adults seeking relaxation and cultural experiences, it's also a perfect destination for families in search of quality time and memorable adventures. From historical explorations to beach outings and everything in between, Boliqueime and its surroundings offer a diverse array of family-friendly activities. Read on as we uncover the best family activities near Boliqueime, ensuring your holiday is filled with laughter, bonding, and cherished moments.
Splash into Fun at Aquashow Park
Located just a short drive from Boliqueime, Aquashow Park in Quarteira promises a day of exhilarating water-based fun for the whole family. With a variety of slides, wave pools, and splash zones, this water park caters to all age groups. Little ones can enjoy the kid-friendly areas, while older kids and adults can brave the thrilling slides. With ample seating areas and dining options, Aquashow Park ensures a full day of excitement and relaxation for the entire family.
Photo Credit: Aquashow Facebook
Beach Day at Falesia Beach
Only a 10-minute drive from Boliqueime lies Falesia Beach, a postcard-perfect destination for a family beach day. With its golden sands, clear blue waters, and stunning red cliffs, Falesia Beach is not just a treat for the eyes but also a haven for relaxation and play. Build sandcastles, take a dip in the sea, or simply relax under the warm Portuguese sun. The beach is easily accessible, making it an ideal spot for a day of sun, surf, and family bonding.
Adventure Awaits at Zoomarine Algarve
For a unique and educational family experience, head to Zoomarine Algarve, located a short distance from Boliqueime. This marine-themed park combines entertainment with conservation, offering attractions such as dolphin shows, a tropical aquarium, and even a sandy beach. Educational presentations provide insight into marine life, making it an engaging experience for children and adults alike. Don't miss the opportunity to interact with dolphins and other fascinating marine creatures.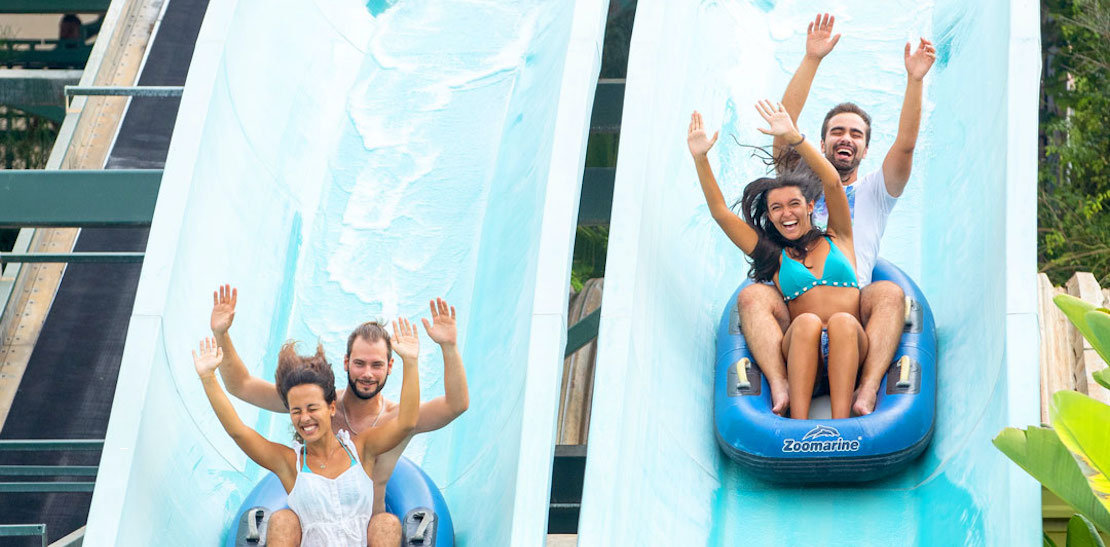 Photo Credit: Zoomarine Facebook
Horseback Riding Adventure
Experience the beauty of the Algarve countryside with a family horseback riding adventure. Several equestrian centres near Boliqueime, such as Albufeira Riding Centre, offer guided tours suitable for all skill levels, including beginners. Ride through picturesque vineyards, rolling hills, and charming villages, creating lasting memories for the entire family. 
Photo Credit: Albufeira Riding Centre
Mini Golf Extravaganza
Challenge the family to a friendly round of mini-golf at one of the many courses near Boliqueime, such as the Family Golf Park which is located within a few minutes walk of Vilamoura marina and offers two great crazy golf courses on site. Whether you're a putting pro or a first-timer, the colourful courses and quirky obstacles provide entertainment for all ages. It's a fantastic way to spend a lighthearted afternoon surrounded by the stunning landscapes of the Algarve.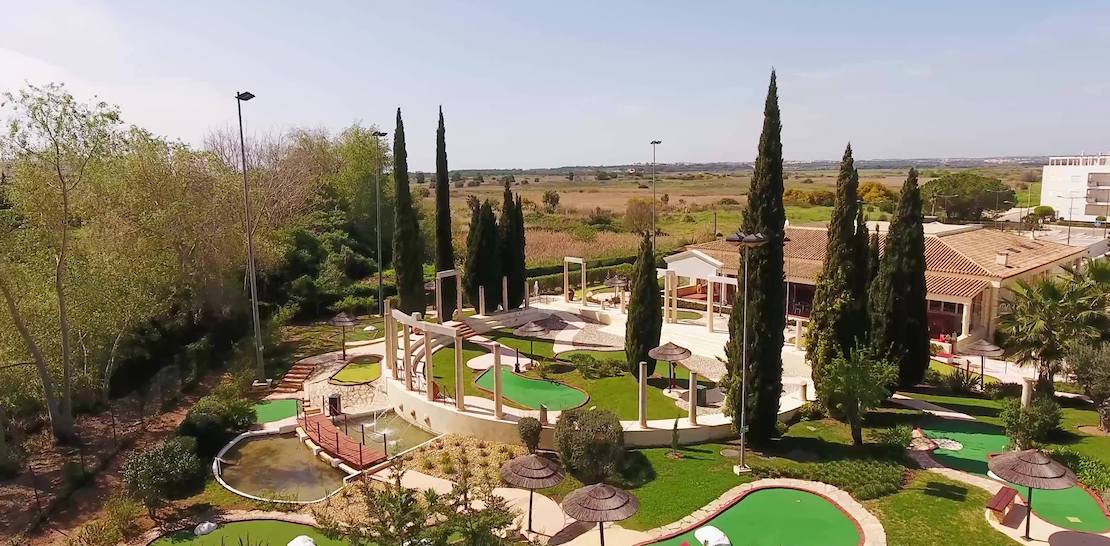 Photo Credit: Family Golf Facebook
Cultural Exploration in Loulé
Take a short trip to the nearby town of Loulé for a dose of cultural exploration. Loulé's historic centre is a charming labyrinth of cobbled streets, traditional markets, and historical landmarks. Visit the Loulé Castle and explore the local market, where you can introduce the family to fresh produce, regional crafts, and authentic Portuguese flavours. 
Cycling Adventures in the Algarve
Rent bicycles and embark on a family cycling adventure through the Algarve countryside. Boliqueime is surrounded by scenic landscapes and quiet roads, making it an ideal location for a leisurely family bike ride. Explore the villages, rolling hills, and lush vineyards, creating a memorable day of outdoor exploration. Many rental shops offer bikes for all ages, as well as safety equipment, ensuring that the whole family can participate in this active and enjoyable adventure.
Family-Friendly Dining in Boliqueime
Wrap up your day of adventures with a delightful family dinner at one of Boliqueime's family-friendly restaurants. The village offers a variety of dining options catering to different tastes. Enjoy a meal in the traditional Portuguese ambiance, savouring local flavours and bonding over shared experiences. Boliqueime's restaurants, such as Barissimo, provide a cosy setting for families to unwind and relish the day's memories.
Photo Credit: Barissimo Facebook
We have a great selection of villas in and around Boliqueime. We can also help with car hire. Get in touch today and let us help create your dream villa holiday. 
Follow us on Instagram and Facebook for the latest holiday tips, villa offers, destination guides, and more. 
Discover more about Boliqueime in our latest blogs:  
Disclaimer: We are not affiliated with any of the businesses mentioned in our blogs. This information is gathered from client and staff experiences and feedback and we are happy to share as a helpful guide. We do not vouch for or recommend any service or establishment.