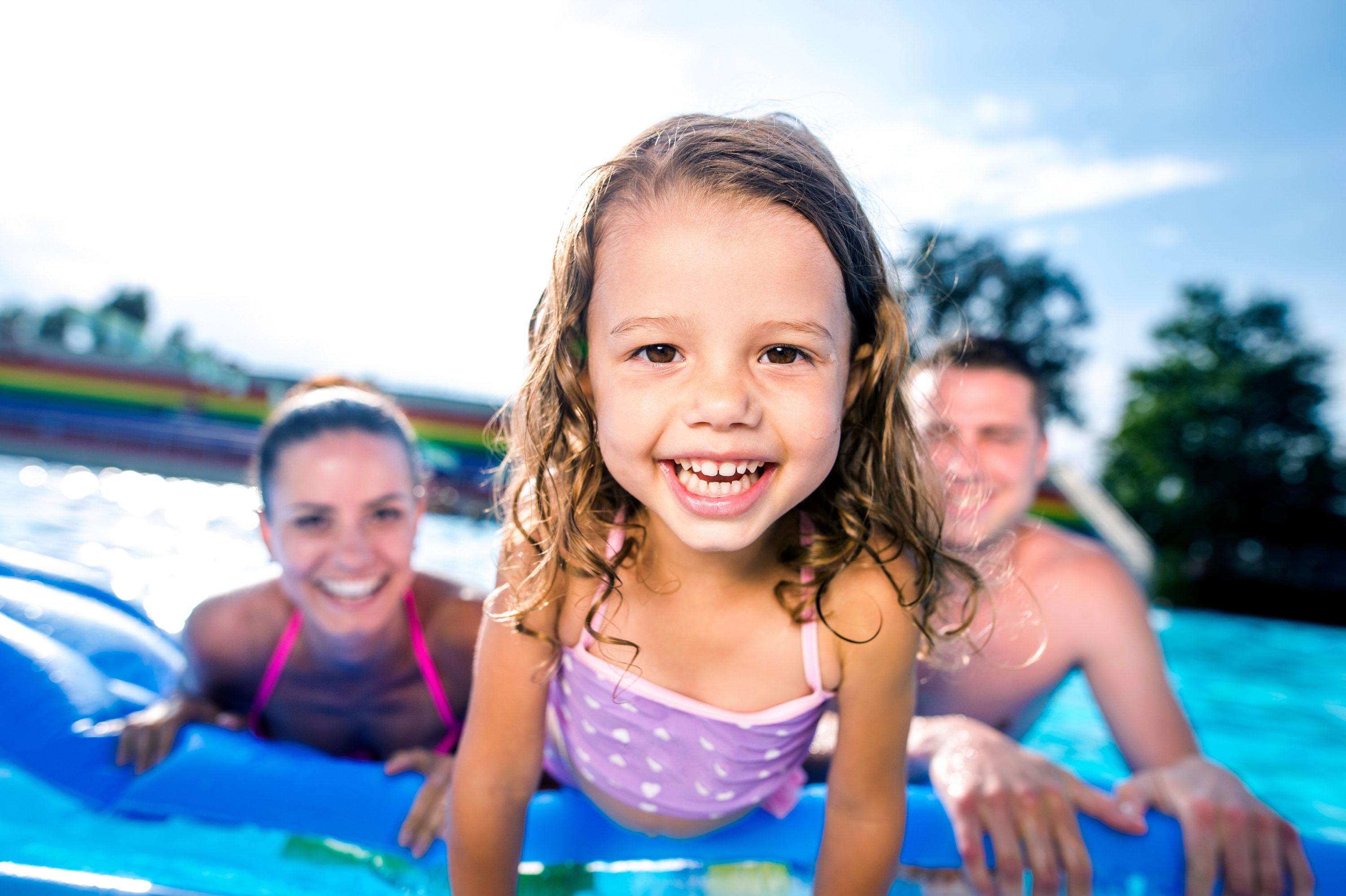 Family holidays CAN be relaxing…
September 3, 2019
Over the next few weeks, Managing Director, Ginnie Phillips, will be giving you her top tips to ensure you have a wonderful family holiday
Part 1 – choose a villa with a gated pool
Travelling with young children can be stressful.  Getting up early to catch your flight, struggling through passport control with buggies and then trying to entertain children on the flight when all you want to do is have your first 'holiday' G&T and a snooze!  Believe me, I have been there!  My son is now nearly 11 and I understand how daunting it can be deciding which villas tick all the right boxes for your family.  We have travelled with a baby, a toddler and now a child who needs entertaining if we have any chance of relaxing by the pool!  In this blog, I wanted to let you know about the fantastic properties we have with gated pools.
We have a large selection of villas with gated pools or pool fences meaning one less thing for you to worry about on your holiday.  Of course, with young children, any unfamiliar house has its dangers and swimming pools are always something to be wary of but, at least having the added security of a gated pool, you are able to feel reassured and more in control.  The search function on our website allows you to choose villas with gated pools as a search criteria making it really easy to go directly to the properties that will work for your family.
Terras Altas has everything a family might need including a gated pool area, changing mat, steriliser and baby bouncer!  There is a washing machine & tumble dryer, the usual cot & highchair and pool heating too to ensure that the little ones can splash about happily.  The only thing we would want to make parents aware of are the stairs to the master bedroom which are wide and therefore, it isn't possible to fit a stairgate.   We have included a picture of this on our website so there are no surprises.  It's little details like this that make our knowledge of the villas so useful to you prior to booking so always feel free to ask as many questions as you like.
Jacaranda has a pool fence available by request. This is a sweet, 3 bedroom house, walking distance from the beach and restaurants so there is no need to worry about piling in and out of hot cars and strapping the little ones into car seats.  We can simply book you a taxi transfer to and from the airport and you can truly relax knowing that the pool is fenced when you are not using it while you sip that well-earned cocktail in the sunshine watching the children play on the lawn.  The pool can also be heated which is an added bonus for youngsters and the older ones too!
Britania is a beautiful 4 bedroom house with a fenced swimming pool and a delightful, separate children's pool.  There is plenty of space to play in the garden and there is even a Playstation 4, pool table, table tennis and table football for the older children.  The house has everything a family could need from a washing machine & tumble dryer to a baby buggy for clients to use!
We have many more villas with gated and fenced pools so if you are thinking of a family holiday and would like some villa suggestions or are worried about anything, just give us a call or send us an email and we will do our best to be as informative and honest as we can be to ensure that you choose the perfect villa for your stress free holiday.
Next time I will focus on villas with entertainment for older children including table tennis, pool tables and even villas with games consoles!